Review: A Gift of Time


A Gift of Time by Beth Flynn
My rating: 4 of 5 stars
Beth Flynn takes us back into the world that is Ginny, Tommy and yes, even Grizz…
This book is definitely not predictable, and the way it leads you back and forth from present to past is just a truly beautiful flow. You get answers to questions you didn't know you had, you get pieces of the puzzle that make the whole story turn into an amazing adventure.
Don't get me wrong though, although you get a lot of insight.. prepare for some pain as well… unexpected soul searing pain of the present and the future.
Beth never fails to entrap us with her heart wrenching stories… you must read this book!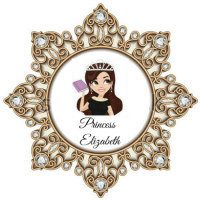 To read more Perusing Princesses reviews click HERE

from WordPress http://bit.ly/2bSmiTA
via
IFTTT