Review: Razing Grace: Part 1


Razing Grace: Part 1 by Amo Jones
My rating: 5 of 5 stars
What do you get when you have a nun so pure and innocent, but her heart and soul are as dark and night?? Add in an alpha machine/man who is darker than the dead of night. What does that equal too? One of the most amazingly dark and twisted and insanely amazing book ever!
We meet Millie Hart, a devout catholic nun who is very very pure on the outside, but she is truly insanely dark on the inside. She is taken and kept shackled and every nightmare becomes a reality. She is "trained" by the Alpha Omega 6 soldiers to be sold to the highest bidder. And let me tell you that she will fetch a pretty penny… every twisted fantasy of buying an innocent nun will drive the buyers wild.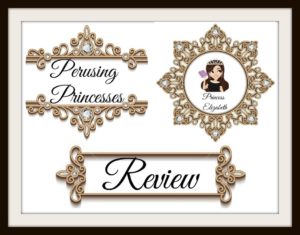 Raze/Tripp is the leader of this wicked group. He is soulless. He lives for death and is creative in his art. He is one of the most broken alphas I have ever read. His father is one of the most vile men ever. Raising his son to be a killing machine since a very young age. No one ever gets near him and no one will ever enter his heart. Or will they?
Omg, this book was insane and delicious! I inhaled it within a few hours… and thanks to some sweet friends who gifted me part 2, or I would have gone insane!
If you love dark and twisted with some insane thrown in… this story is for you!
Check out all our reviews at http://bit.ly/2akqPZQ